Yes. The folding frame clotheslines are safe to be attached to timber wall studs, a masonry wall or a Hills folding frame post kit.
The fasteners for a masonry wall setup are included in all our Hills folding frame clothesline kits.
For all timber wall stud installations, read this excerpt from one of our folding frame manuals first.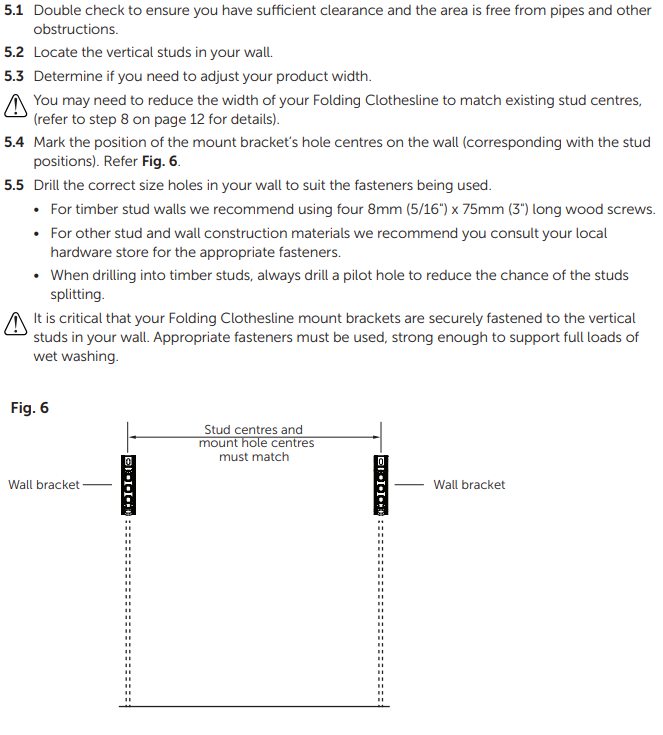 Still not feeling 100% confident about installing on your particular wall? Time to consult with a builder or tradesperson for some tailored recommendations.