Firstly place a cloth over the tensioner to give it some protection. Next, very carefully use the screwdriver to turn the dial so the line lines up and can be pulled right out.
Be careful when turning due to it being a compact and decades old, the plastic will no doubt be brittle.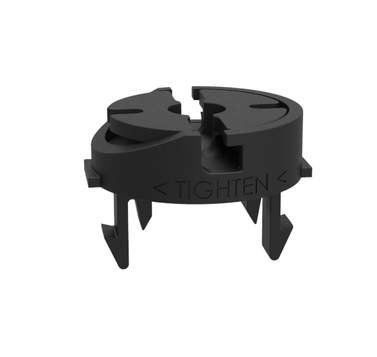 Single line tensioners can be turned slightly so the line can be pulled straight out.
If there seems to be some resistance, try pouring some hot water to loosen the tensioner dials which may have debris stuck inside causing it to be slightly stuck. Cut the line and then rotate it clockwise.
You can purchase Replacement Tensioners and Tensioner Key if you prefer not to use your existing line tensioners.