If it seems that the lines are sagging once you peg the washing on your clothesline, there are a couple of steps you can take:
Check that you have completed the setup correctly.
Make sure you're operating your clothesline correctly which you can find in you standard 4/6 Hills retracting manual.
Have you got enough space? Depending on your Hills retracting clothesline, there needs to be a minimum space of either 2m (Bunnings range 4/6 Hills retracting manual) or 4m (see attachment below) between your cabinet and receiving bracket.
Are you overloading your lines? Each spool and line works independently, and each has a maximum capacity. If the line is overloaded, this will cause it to sag.
If you have checked the above and your clothesline is still sagging, try this reset: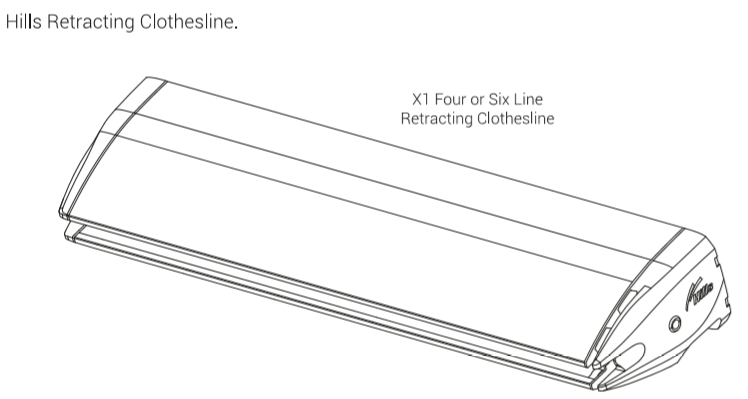 Close the clothesline unit up so it's set up like the above diagram.
Pull the bar out from the cabinet (slowly and evenly) out to its maximum distance.
Slowly allow the bar to retract back into the cabinet.
This will sometimes fix sagging issues by resetting the spool mechanisms.
Tried all of the above ideas and your retractable clothesline is still not working?
Get in touch with our Hills customer experience team, with some photos or a quick video of the fault. Make sure to have your receipt/proof of purchase handy just in case we need to send out any warranty parts or a replacement unit.